31
« on: October 04, 2018, 12:40:02 AM »
1- earthbound
2- monster hunter world
3- smt nocturne
4- smt 4
5- south park fractured but whole
6- xcom terror from the deep
7- persona 5
8- deus ex mankind divided
9- metroid: samus returns
10- dragon quest xi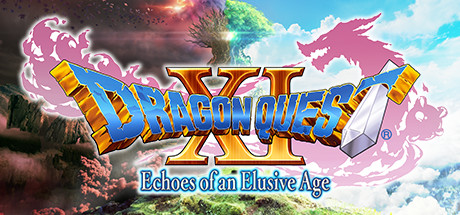 Funny the last post was september 4, and i finish it on october 4.
Watching trailers and stuff, I thought it was going to be like dragon quest "skyrim open world" edition, but no. It's dragon quest to a T.
Highly polished TRADITIONAL jrpg with a few modern things added in. Bit of a slow burn, but it starts to ramp up near the end of the first act. Final Fantasy may have started going down the shitter after 10, but at least I can recommend a dragon quest game in 2018. Like these types of games? It's a no brainer, pick it up.
~80 hours completion. I have no idea how I make time to do this anymore, but at least I can manage to polish off one of these monsters of a game in a month. Even being sick with probably bronchitis (no idea what it is, but it's in my lungs and it wont go away, currently on week 3...) and multiple days where I had time to play, and just sat around resting, I still managed to complete the fucker.
Ye gods, I forgot about Samus Returns. I still have that shrink wrapped. I've also been working on my Zero Mission speed game here and there (on GBA. I have a GameBoy Player but the input is just plain funky on that thing. I couldn't even get early Varia on it!).

The countering system was one of those things that worried me, honestly. While I haven't experienced it myself yet, it just seems very contrary to the way the games are traditionally played. While changing up the formula isn't necessarily a bad thing, Other M left such a bad taste in my mouth (seriously, that game is fucking awful, even if you try not to think of it as a Metroid game) that embracing any of its core feature set just makes me a little leery.

The Aion system makes me even more leery. It almost feels like they're trying to force combat on a series that generally didn't require it for standard map traversal. I'm going to reserve judgment until I actually play the thing (naturally) but I don't see that as a good sign.
Far as I understand, metroid fans typically gave samus returns a thumbs up. It adds a few odd things, but as a whole game I feel it's metroid how people like to play metroid. This ain't other M we're talking about. Also since it's a metroid game, it's short, so it isn't the biggest of time investments.
But shit, that's all 10 games. I was fooling around with the idea november of 2017 as a way to get my ass to beat more games since I'll buy shit, and not play it, and I actually managed to do it. Never woulda figured.
As for what to do next...iunno I got work in the morning. Might purchase sublime within the week maybe, my girlfriend is actually semi interested in working on python with me so that could motivate us both to work on it, and spend time together. Two birds with one stone. But also starting up another game...because yknow...get home, tired, watch youtubes for a little bit, then want to kick back and play something. Gotta have that side game.
We'll see, but goddamn I did something I thought I wouldn't even get close to finishing last year, and I got two months to spare at that. Quite pleased.